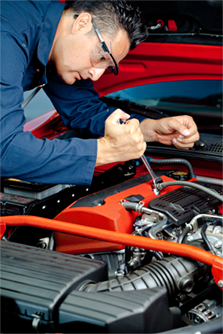 Welcome to Fair hill Auto Center! We are the premier auto mechanical and body repair shop in Newark Delaware, Elkton Maryland, and Southeast Pennsylvania. For your convenience, we service all makes and models and provide trustworthy, fast, and reliable work at the right price.
Started by Dave Green in 1968 in Drexel Hill, PA as a one man, part-time VW business, Fair Hill Auto Center has grown into a trusted father & sons family business in Fair Hill, Maryland. Whether you need routine factory maintenance on your vehicle, or comprehensive diagnostic & repair work, our ASE Certified Technicians are here to serve you. We also provide top notch body and fender work for your convenience as well.
Call us today or click here to schedule an appointment. You'll be glad you did!
BMW
Buick
Cadillac
Chevrolet
Chrysler
Dodge
Ford
GMC
Honda
Hummer
Hyundai
Infiniti
Isuzu
Jaguar
Jeep
Kia
Land Rover
Lexus
Lincoln
Mazda
Mercedes-Benz
Mercury
Mini Cooper
Mitsubishi
Nissan
Oldsmobile
Plymouth
Pontiac
Porsche
Range Rover
Saab
Saturn
Scion
Smart
Subaru
Suzuki
Toyota
Volkswagen
Volvo